Daphne is a 25-minute monodrama written for coloratura soprano Sara Paar, inspired by the #MeToo movement's surge in public consciousness in 2017.

July 17, 2021

Secret, Lost, Undone was commissioned by The Broadway Chamber Players for their June 2016 American Composers concert and is a piece for flute, English horn, trumpet and cello.

https://davidwolfsonmusic.net/wp-content/uploads/2023/09/Secret-Lost-Undone-premiere.mp3

September 16, 2023

Adventures of the Mind Monkey refers to the Buddhist description of the mind as a monkey continually jumping from one thing to another, and the piece tries to capture the experience of attempting (not always successfully) to meditate.

October 17, 2021

The Ballad of Unintended Consequences is a song cycle on original texts for baritone and piano, commissioned by Andy White.

https://davidwolfsonmusic.net/wp-content/uploads/2016/07/Unintended-Consequences-premiere.mp3

January 16, 2023
Hartford Opera Theatre is going to present the entire Fortune's Children trilogy together some time in 2023: Fortune's Children, Changing Fortunes and Family Fortunes.

June 5, 2022

Learn More

Flutist Vesna Mitar and guitarist Amalia Miler performed my flute/guitar duo Intrados in Serbia three times this last May.

June 5, 2022

Learn More

Suzanne Mueller premiered my solo cello work Interlude at St. Peter's by the Sea in Bay Shore, NY in April. Another performance is schedule for Westbury Gardens, NY on July 24, 2022.

June 5, 2022

About Suzanne Mueller

David's CD Seventeen Windows has been recommended by Expedition Audio's Paul Ballyk.

July 8, 2021

Get the CD on Amazon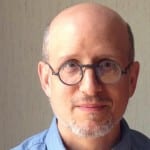 David Wolfson is a composer, music director, arranger, pianist and copyist who lives in New York City. He graduated from the Cleveland Institute of Music in 1985, and in that same year was the first recipient of the newly established Darius Milhaud Award and won the Bascom Little Fund's Musical Theatre Composition Competition for his short opera Rainwait. After many years attending the school of hard knocks, he transferred to Hunter College, graduating with an MA in music composition in 2013, and in 2018 was granted his PhD in composition by Rutgers University.
His compositional output has included music for dance and trans-disciplinary performance and incidental music for plays; opera, musicals, children's musicals and comedy songs; song cycles, chamber music and music for orchestra; and one memorable score for an amusement park big-headed costumed character show.
Keep Reading
Use this form to send David Wolfson a secure email. If inquiring about a specific piece of music, please indicate the title and, if applicable, the name of your group.