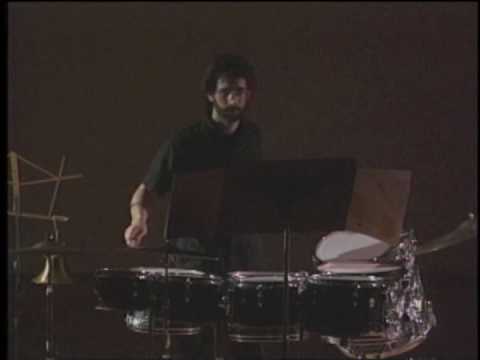 Heat Lightning
Studio recording featuring Edward Brunicardi.
Heat Lightning, for solo multiple percussion (8 toms, 2 cymbals, ship's bell.) Duration 6'45". (1993)
Heat Lightning is an exciting, virtuosic showpiece for a recital percussionist. It was originally written as a feature for Edward Brunicardi, the percussionist for EM/R Dance Company, to play between dances at their concerts.