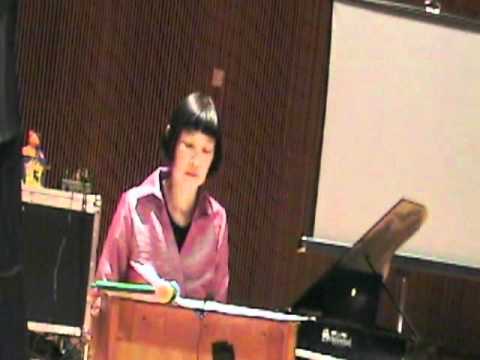 Margaret Leng Tan plays Twinkle, Dammit!
An Obsessive Variation on a Well-Known Children's Song
For Toy Piano and…
This piece was written as an entry into the 4th UnCaged Toy Piano competition and call for scores. It didn't win, but Margaret Leng Tan took a liking to to the piece (watch the video to find out why!) and she included it in the 1st ever Toy Piano Festival in NYC on December 3rd, 2011. The video is of the world premiere performance.
I'd scored the piece for toy piano, rubber duck and train whistle, but Margaret has a unique and personal vision of the piece, which is what you see here—and it includes, instead, a rubber hammer and something she calls a "jeeba-jeeba" rattle.