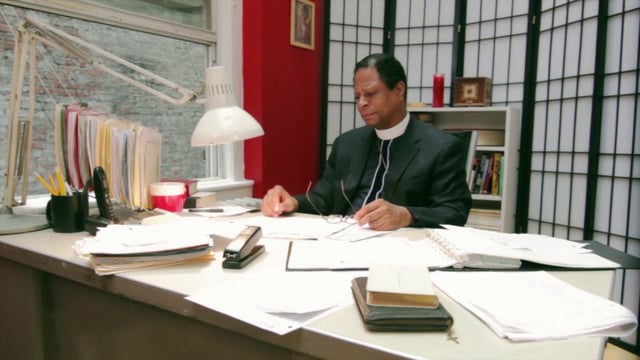 Maya's Ark
Grethe with Chidi Ozieh, directors
Starring Lawrence Craig and Guadalupe Peraza
Maya's Ark is a short opera inspired by the true story of Kea Tawana, who built an ark in the parking lot of a church in downtown Newark, New Jersey in the 1980s. It is part of The Faith Operas.
Heavily fictionalized—Maya bears no resemblance to the real Kea Tawana—It imagines the moment when the pastor of that church said, "Hey, what's all that lumber doing in my parking lot?"
Grethe Holby and Ardea Arts were instrumental in the development of the piece, and, to my immense wonderment and delight, made a film version of it, directed by Grethe with Chidi Ozieh, starring Lawrence Craig and Guadalupe Peraza.
The piece is available for license from Ardea Arts.