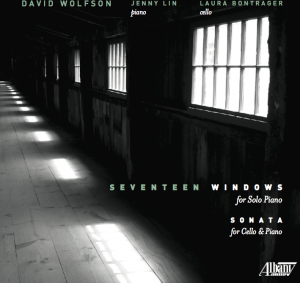 This is a four-movement sonata based on the "classical" form. Duration: 20′. (2012)
I'm afraid the movements are just labeled "Movement 1, Movement 2, Movement 3, Movement 4," but they follow the Allegro—Largo—Scherzo—Allegro model.
All four movements are based around a tension between B and its neighbor note C. In the outer movements, B is the tonal center; in the inner two movements it is the 3rd and 5th scale degree, respectively.
Cellist Laura Bontrager joins Jenny Lin for a first-rate reading of the composer's Sonata for Cello and Piano

Paul Ballyk, ExpeditionAudio.com