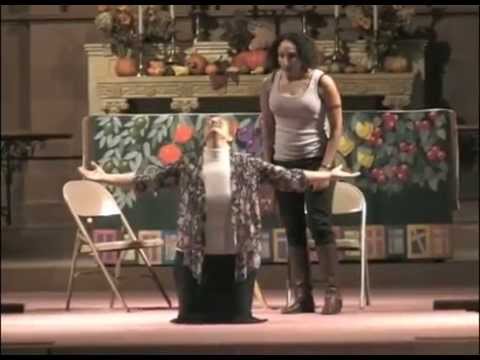 Rapture at Hartford Opera Theatre
Cast: Michelle Murry Fiertek as Holly, Lisa Williamson as Holly. Director: Sarah Hutchings. Conductor: Joseph Hodge. Pianist: Miguel Campinho.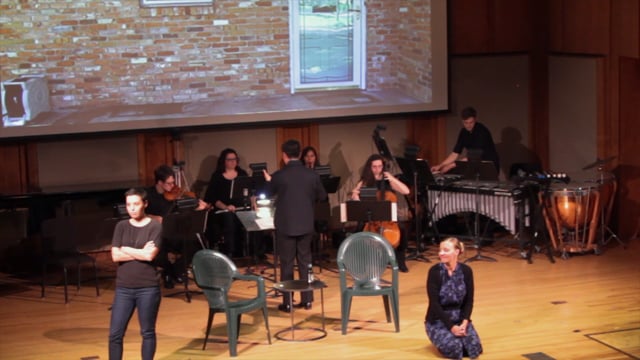 The Boston New Music Initiative
Cast: Stephanie Hollenberg as Holly, Jenny Searles Marguiles as Sylvia. Director: Patricia Maria Weinmann. Music Director: Brendon Shapiro. Conductor: Tian Hui Ng. Ensemble: Dierdre Viau, flute; Yhasmin Valenzuela, clarinet; Ryan Shannon, violin; Anna Seda, cello; Leah Kosch, piano; Daniel Lewis, percussion.
Rapture is a short opera inspired by the true story of the many thousand people who were convinced they would be bodily assumed into Heaven at 6 pm on May 21, 2011, as per the predictions of Harold Camping's Family Radio ministry. As I saw a few dozen of them carrying their placards during a street fair that April, I thought, "Oh, to be a fly on the wall as six o'clock comes and goes." It is part of The Faith Operas.
The piece had its premiere on the Pocket Opera series at Hunter College in New York City. It has since had productions at the New-Fangled Opera Festival in New Orleans, LA, the New in November series at Hartford Opera Theatre, Opera Bites by the Boston Opera Collaborative/Boston New Music Initiative, and Operation Opera by the Four Corners Ensemble.